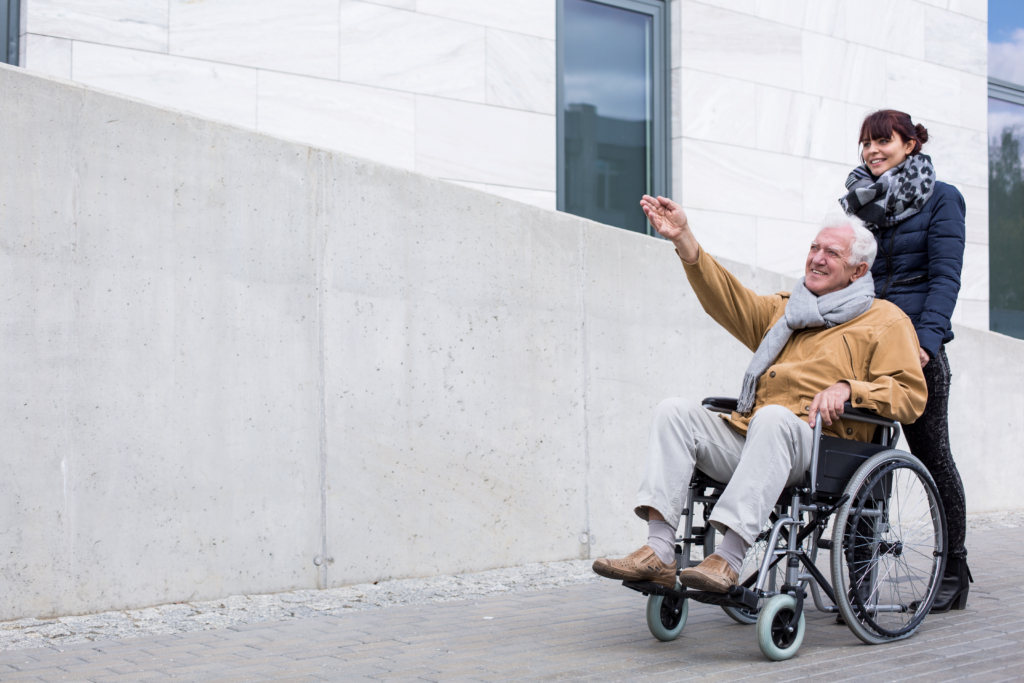 As you transition out of the hospital to your home, we can help with the equipment you and your medical team deem necessary. Equipment ranges from hospital beds to reachers, from oxygen tanks to walkers. We will work with you and your medical team to assess what is needed specifically for you to be successful. Each piece does require a prescription from your medical team.
ADA Compliant Housing
The ADA requires public places to remove barriers for accessibility when easy to do so without financial burden. ADA specifically applies to the common spaces of multifamily housing. The law requires both old and new construction alike to be ADA compliant.  Contact us for any questions you have on compliance or construction needs.
Transportation
Providing reliable, safe and clean door-to-door non-emergency medical transportation. Serving the Greater Metro-Detroit Area and available Monday through Saturday 9 am to 6 pm. Pricing varies depending on the day of week, mileage and wait time. Call 248-288-2270 for a quote.